Happy Friday, friends – how are you? I hope that your week has been great – mine has had its ups and downs, but…it's Friday, and I'm still upright and breathing, so I think I'm pulling a Charlie Sheen and WINNING! 🙂 Yaaa me! 🙂
What have you got planned for the weekend? As of now, I have zip for plans – but I think I had best change that! 🙂 If you happen to be in the San Antonio area and fancy having your funny bone tickled a wee bit, Kevin Nealon (of SNL fame) is performing tonight and tomorrow at LOL San Antonio Comedy Club, and I would LOVE to go! 🙂 He used to make me giggle when he was hosting 'Weekend Update' and he'd have Adam Sandler on as Opera Man, or Cajun Man…or even just regular singing Adam. Those were the BEST SNL days – I miss those days! 😦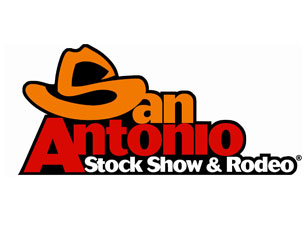 The San Antonio Rodeo and Stock Show is also in town now – it's been going on since the 7th, and this is the final weekend. The entertainment lineup for the weekend includes REO Speedwagon this evening, Justin Moore tomorrow afternoon and Darius Rucker (former Hootie frontman) tomorrow evening. I haven't been to the Rodeo in years, but I'm afraid that none of those music acts is really grabbing my attention, so…I think I'll take a pass on that. However, I do hear that Darius Rucker is the absolute bomb live…
At the theatres this weekend, there are a couple of new movies opening: Snitch, with Dwayne Johnson (is he The Rock? Should I be embarrassed that I don't know that and have to ask?) as a father whose teenage son is wrongly accused of a drug distribution crime and is looking at a mandatory minimum prison sentence of 10 years; and Dark Skies, the Keri Russell/Josh Hamilton supernatural thriller that follows a young family living in the suburbs – truth be told, these two movies look pretty crap, so you most certainly won't catch my hiney in either of those theatres!! This Sunday is the Academy Awards, however, and it's not too late to catch a showing of some of the year's best nominees: Silver Linings Playbook, Argo, Les Misérables…I LOVED them all!!! 🙂 Don't forget to tune in to the Oscars on Sunday to see Seth MacFarlane take a crack at hosting the big show – and don't miss the Red Carpet (AKA my Super Bowl)  beforehand on E! 🙂
Now – here's something we ALL should be celebrating today: it's NATIONAL MARGARITA DAY!!! Yaaa!!!! 🙂 I'd never heard the story of the invention of the margarita before, but booze-lore (like folklore, but so much better) has it that the first margarita was created in 1948 by Margaret "Margarita" Sames, a Dallas Socialite who "had a penchant for tequila, and loved Cointreau." During one party at her Acapulco vacation home – which is said to have lasted two weeks – she served the spirits mixed with fresh lime juice and garnished the rim of the glass with salt. Now, Ms. Sames sounds like my kind of girl – a party that lasts two weeks??! AWESOME!!! I am SO there!!! 🙂 Yaaa! 🙂 Here's a few great margarita recipes that were featured on the New York Daily News site today – cheers! 🙂
The original Cointreau margarita (pictured above)
2 oz. Blanco tequila
1 oz. Cointreau
1 oz. Lime juice
Combine all ingredients in a mixing glass and add ice. Shake and strain into a margarita glass. Garnish with a lime wheel and salt.
Blood Orange Margarita
1 ½ parts Tequila Avión
¾ part Cointreau Orange Liqueur
1 part Blood Orange Juice
½ part Fresh Sour Mix
In a cocktail shaker add all ingredients with ice. Shake and strain; best served over fresh ice and garnish with an orange twist.
Fresh Watermelon Margarita
At Virgil's Real Barbecue near Times Square, fresh muddled watermelon helps give the drink, created by bar director Erin Ward, a real taste of summer.
1 slice watermelon
1.5 oz. tequila
1 oz. lime juice
Splash of Orange juice
Splash of Cointreau
Muddle watermelon with tequila and lime juice. Add a splash of orange juice and a splash of Cointreau, stir to finish.
Virgil's Real Barbecue, 152 West 44th Street, (212) 921-9494
Passion Fruit Jalapeno Margarita
At MexiBBQ, a Barbecue-Mexican fusion restaurant in Astoria, Executive Chef Jonathan VanSleet has created this sweet and spicy version of a margarita.
1 ½ oz. 100% agave tequila
1 oz. passion fruit puree
1 oz. fresh lime juice
1 slice jalapeno
1 tsp. paprika
1 tsp. cinnamon
1 tsp. salt
½ tsp. cayenne pepper
Combine paprika, cinnamon, salt and cayenne pepper and put onto a flat plate. Wet the rim of a tall glass with a lime wedge. Coat the rim of the glass with the spice mix. Muddle the jalapeno slice and add the tequila, passion fruit puree, lime juice and ice. Shake and strain into the glass with fresh ice.
MexiBBQ, 37-11 30th Ave., Astoria, (718) 626-0333
Quirida
The Quirida was created by the folks behind Qui Tequila, which is a clear tequila that has the aroma and smoothness of an ultra-aged tequila. The drink doesn't have the tropical feel of many margarita varieties. It's available at Egyptian restaurant Casa La Femme; owner Medhat Ibrahim is one of the creators of Qui.
1.5oz of Qui Tequila
.5oz Orange flavored liqueur
1oz Fresh tamarind puree
3 Sprigs of mint
Splash of fresh lemon and lime
Break the mint to release the oils. Put all ingredients in a shaker and shake vigorously. Serve over ice in a short glass garnished with a sprig of mint.
Casa La Femme, 140 Charles St., (212) 505-0005
Strawberry Margarita Spritzers
makes about 8 cups
1 (10-oz.) package frozen whole strawberries, thawed
1 (10-oz.) can frozen strawberry daiquiri mix, thawed
1 cup tequila
1⁄4 cup orange liqueur
2 Tbsp. fresh lime juice
1 (1-liter) bottle club soda, chilled
Garnish: halved fresh strawberries
Pulse first five ingredients in a blender until smooth. Pour into a pitcher, and stir in club soda just before serving. Serve over ice. Garnish, if desired.
Beer 'garitas
Makes about 6 cups
1 (12-oz.) container limeade concentrate, thawed
1 1⁄2 cups tequila
2 (12-oz.) bottles beer
Crushed ice
Garnish: lime wedges
Stir together first three ingredients in a large pitcher until blended. Serve immediately over crushed ice. Garnish, if desired.
There's a margarita up there for pretty much every taste – be sure to raise your glass nice and high and toast Ms. Sames this evening! 🙂 And, if you're in the area and going for drinks, don't forget to invite MEEEEE!!!!!! 😉  Cheers! 🙂
xxx